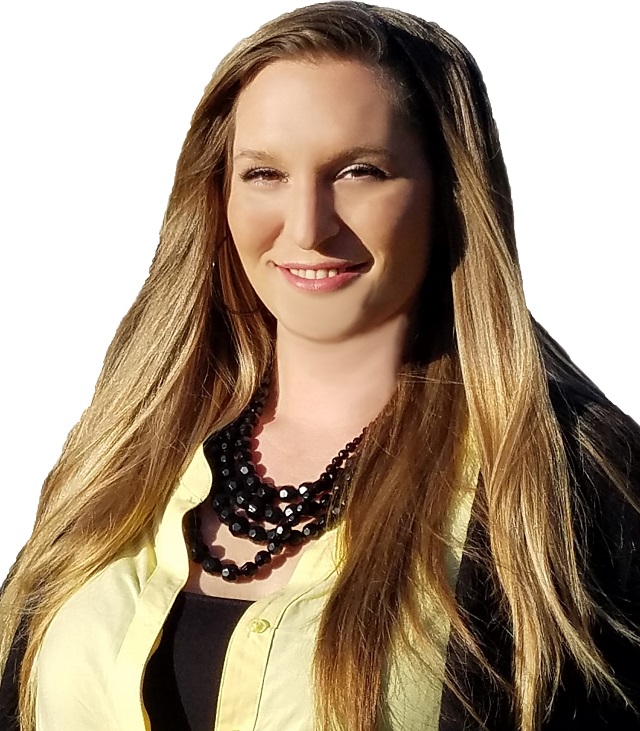 Principal Broker / Owner / Real Estate Consultant
Direct: (503) 757-6016
Fax: (503) 662-1729
Email: harlowv@gmail.com
I Built Projection Realty with the belief in customer service and going above and beyond expectations for the people I work with, I believe in continuing education and knowledge as the consumers are top priority. I understand the emotional depths in both buying, selling and getting the job done and will be here with you throughout the entire process.
I have built my business working along side many homeowners, Buyers, Investors and organizations helping situate portfolios, accommodations and counsel for the ever changing real estate times and I am always happy to help.
I am here to help build the door that brings people closer to the American dream.
Thinking about buying or selling a Las Vegas home – we got you covered from Portland to Vegas we can make it happen. Contact Harlow Vernwald for more info 503.757.6016
Steve Morgan & Harlow Vernwald can make your out of state purchase or sale a breeze – In Las Vegas, Nevada
Harlow has Experience with:
Selling Homes, Land, lots, commercial, apartments, business
Buying – Let me help walk you through the Process from A-Z
Investments, Rehab homes, Rentals, Bank owned, 1031 Tax Exchanges
Estates, Trusts, Divorce Sales
Building & Construction, New Subdivisions & Development
Short Sales, Bank Owned homes, HUD, Fannie Mae, Freddie Mac, Auctions & Hubzu
Apartments and Multifamily – I am also a Licensed Property Manager
I Offer Free Consultations to my Buyers & Sellers, Let me know how I can help.
I Offer Free Market Evaluations & Real Estate Planning
Also Complete Property  Management
Free Seller Consultations – Offering FREE Buyer Representation.
Recognitions Include:
2017/2018 Harlow Received the Top 100 Real Estate Executives Award – What a prestige honor!
Master Certified Negotiation Expert
Graduate of the Oregon Association Of Realtors Leadership Academy – Class of 2015
Platinum Status with Corelogic, MCS, Altisource & Ocwen on going since 2005.
Superior Customer Service Award – Awarded Superior 2010 thru 2017.
Check us out in the Portland Monthly Magazine – where Harlow Vernwald was awarded the 2014,2015, 2016 & 2017 5 Star Professional Award!
Harlow Vernwald was Voted as #1 Broker in Portland by Comcast & Top Media.
Affiliations & Memberships:
Memberships & Affiliations National Association Of Realtors (NAR)
 Portland Metropolitan Association of Realtors (PMAR)
Oregon Association Of Realtors (ORA)
Regional Multiple Listing Service (RMLS)
U.S. Dept Of Housing & Urban Development (HUD)
– MushroomKing – Harlow is awesome to work with. Very knowledgeable about the St. John's area and local contractors to help you with getting things done. We really feel like she went to bat for us when we were buying our new home.
 – sudeshni singh – Excellent service by Harlow Vernwald was very sincere and helpful from beginning to end just the type od person you need when renting your home .visit the property gave us her honest view what need to be fixed .I would highly recommend her services.
 – Mike Sun –  Harlow has done an excellent job in managing a home we ended up renting after the downturn. I have always felt she had our best interests at heart. We had been the landlords until the renters from #### ended up destroying the home. After getting the home back in shape, we turned it over to Harlow who was there through the entire process. When we sell the home, we will be sure to use her to conclude that transaction also. She has property managed the home from 2014 to present.
 – jonettacarter2 –  She was recommended to me by someone that she had previously worked with. I worked with her in order to help my elderly mother sell an old run down rental property. Harlow was extremely knowledgeable and professional. She listens, and does her best to accommodate your wishes. She is honest and respectful. I would highly recommend her services
 – ghumans004 –  Excellent service and professionalism by Harlow Vernwald was sincere and helpful from beginning to end. Just the type of person you need when looking for your first home.She was flexible with timings and availability when I requested to visit the property at the weekend.She gave us her honest view and which helped us taking informative decision.
– mrschrissimpson – Best home buying experience ever! I thought it was going to be so stressful but Harlow took care of everything on her end promptly and professionally. She was there for anything I needed and was always quick to pick up the phone for any questions I had or any paper work I needed help with.
– mr c w simpson –  Harlow is awesome! She took the stress out of finding and buying our dream home, and always had our best interests at heart. She pointed us in the right direction for our loan and they made it all happen even though our credit wasn't the best. We got so many grants that we got a $2,500 check given to us when we signed that is not part of loan. Grant =(free money).
 – xxchristine1985xx –  Harlow Helped us buy our first home in 2011. We didn't have the slightest idea of what to do and she walked us through the ENTIRE process. She answered any and all questions, responded quickly every time and was always friendly no matter the time of day we contacted her. She went above and beyond to help us even with extras we wouldn't expect. She helped us negotiate a great deal and even helped us get a home warranty. Through out the last 4 years she has continued to help me when I have questions. I would recommend her to anyone whether or buying or selling and would love to work with her again in the future.
– audeelevee – Harlow came to us highly recommended by a neighbor happy her selling his house at list price soon after listing. She also sold our house after the first offer! That was the result of her marketing and professional and diplomatic negotiating. She is also very knowledgeable and patient with us, being first-time home sellers, teaching us about the process at each level. We appreciated that she was in constant contact with us and answered all our questions. I recommend Harlow and her team if you need a caring, knowledgeable and efficient realtor to sell your home
– Susiecassel – I met Harlow when she sold my sons' home ( before it actually went on the market). She then was my agent in the sale of my home and the purchase of another home. Selling my home was rather a challenge, but she was very much there for me every step of the way, no matter what the issue. I must have looked @ 50 houses before I walked into the house I now live in and said "this is my house!" She was extremely knowledgeable and helpful in regards to everything to check closely before purchasing my home. I truly felt she had my best interest in mind throughout the entire process. I would look no further should I ever need an agent, although I have now bought my forever home, and I would definitely recommend her to anyone looking for a realtor. I feel she was a godsend…
– lavendersunrose –  Harlow was extremely helpful and knowledgeable, and quick to answer all my questions. I am a first time home buyer and she helped to ease my way through the process. Harlow and her team also helped me sell my mother's property and they are in the process of helping me sell my old home. I would highly recommend Harlow Vernwald to anyone who is looking for a great Realtor.
– edgarmitchelljr – This is the second home that Harlow has sold for me. Both houses sold in under four months. Her marking skills are second to none. I would highly recommend Harlow to anyone trying to sell a home. Great job!
– Ejspencer – Harlow originally came to do a bank estimate on my home for my lender. I was in the very early stages of doing a short sale on my home. Information from my lender was nonexistent, so I phoned her to ask for advice. She offered to sell my home for me. After the endless process of filing paperwork, she put my house on the market and got six offers within 36 hours. In the eight ensuing months, she dealt with every obstacle the banks could put in our way with professionalism, good cheer and much kindness to me…and all at no profit for herself. I can say with total confidence that Harlow works harder and with a personal desire to help her clients than anyone else in real estate. She is absolutely the person you want to represent you.
– agee7884 –  I'm so happy with the help I got from Harlow while buying our home. She kept me updated step by step of the process. She makes the home buying process very easy to understand.